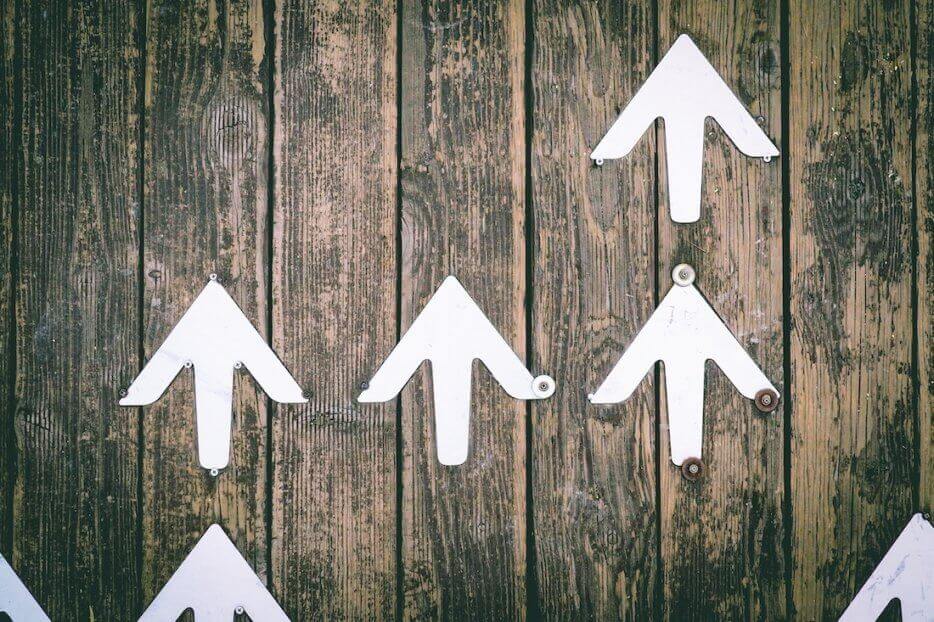 Articles
Best Practices are for Beginners (So Grow Beyond Them)
Best practices are ruining the Internet and your sales. Time to put on your big kid pants and start making decisions based on data rather than a Google search.
Best practices rule the Internet. Best practices are the reason for every rotating carousel, email pop-up, social media button, and poor checkout process.
At The Good, we think of best practices as most common roadblocks to conversion. Best practices happen when every business looks to each other for their ideas and end up serving up the same cold, generic experience.
We've proven that relying on best practices can be a brand's worst idea. Instead, we we rely on a process–a series of steps that heats up a cold experience and delivers increased revenues and conversions.
The process we rely on is very different from what is considered a best practice. It isn't sexy, covered in splashy graphics, or presented with theatrical flare.
It is a data-driven approach.
It is based on expertise that spans a multitude of industries and verticals, intelligence born from years of work with e-commerce and lead generation websites, and ongoing research into consumers and industries.
It works.
Here's the basic overview:
Comprehensive Conversion Audit:
Our in-depth, proprietary report that breaks down a website to identify key elements, variables, obstacles, risks, and opportunities. The Comprehensive Conversion Audit is the roadmap for a business to realize massive online sales growth.
The Comprehensive Conversion Audit eliminates the guesswork that most agencies and marketers use to assemble or update a website. The report creates a digital to-do list and identifies where the highest priority should be placed.
The Comprehensive Conversion Audit provides evidence-based recommendations that provide high ROI, increased revenue, and increased conversions. Our experience has shown that evidence-backed recommendations often defy best practices and return huge results.
The Comprehensive Conversion Audit gives businesses the benefit of a fresh pair of eyes. Third party validation of priorities and initiatives is often the final nudge a project needs to move forward. We can help you achieve your goals by supporting you with evidence and data to champion your cause.
The Comprehensive Conversion Audit provides a clear view of a business from its consumers' perspectives. By looking at a website as a business owner or marketer, you see it through that lens. With the Comprehensive Conversion Audit, you will see your website as your customer does. If you aren't already a customer of your own site, you should be. It's amazing the empathy and discovery you'll have.
Prioritized initiative based on ROI
Having a laundry list of features and changes is nice, but putting that list into order of ROI is amazing. Using the discoveries of the Comprehensive Conversion Audit helps to prioritize the work a site needs that will realize the largest revenue and ROI first.
Best part, this isn't a guess. It's proven to work.
Conversion Growth Program
Uncovering how to unlock stuck revenue is just the beginning. Our Conversion Growth Program provides continued success, revenue gains, and conversion increases. This ongoing engagement works like an editor to refine, tune, and enhance a website.
The Conversion Growth Program dives deep into a website's data to understand and refine existing traffic sources; understand (and convert) non-converting visitors and customers; refine the digital and content strategy; and create an ongoing strategy for experimentation, testing, and implementation.
Iterate
With each bit of data, test results, and analysis, we iterate. As your site's revenues grow and conversions increase, new opportunities will reveal themselves. This process builds upon these results helping your business further separate itself from the competition, making it harder for them to compete with you.
Sound too good to be true? Let us prove it to you.
Evaluate your site to start the process of doubling your online revenues.