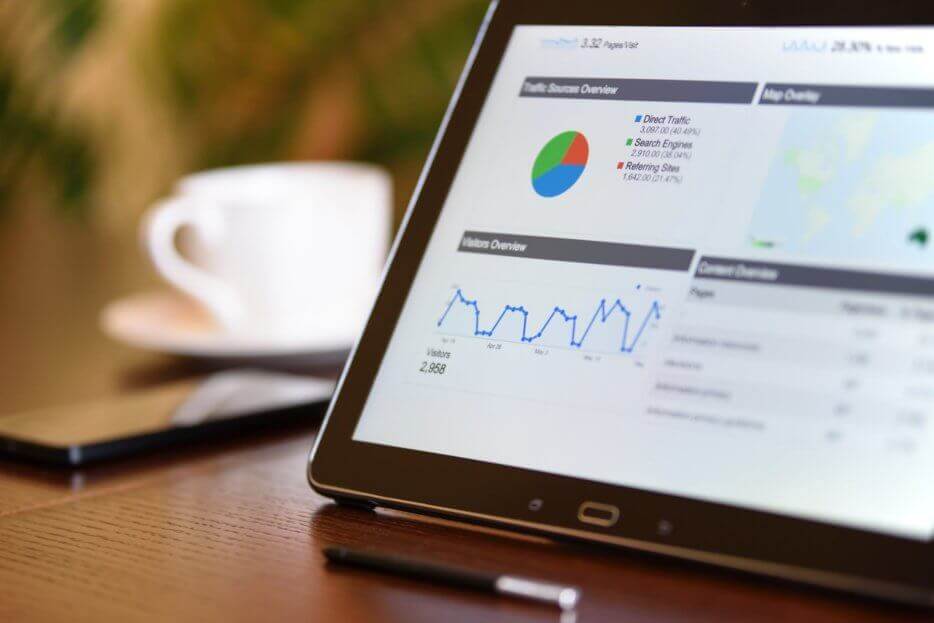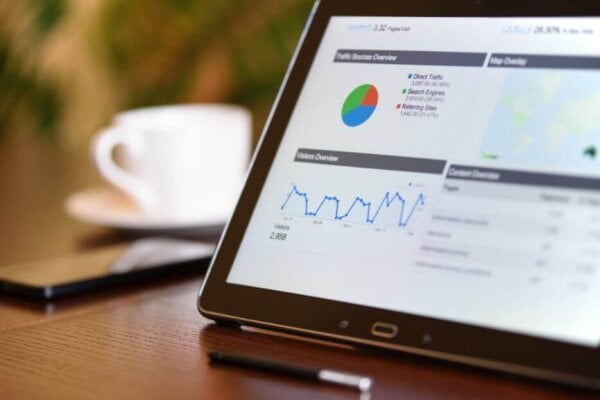 Data & Analytics
How Attribution Modeling Helps Overcome Big Data Challenges
Attribution modeling is one powerful way to help you discover your most helpful insights within a maze of marketing data.
Today's marketing leaders face an unusual problem: too much information.
Technology now allows marketers to get an up close look at every point along the customer journey, but making sense of that data to support growth and show marketing's return on investment is a constant challenge.
Whether your goal is to provide a stronger defense for your marketing budget, to better understand the data behind your customer journey, or to use attribution modeling to connect shopper activity to end results, you now have the data, now you just need the insight.
To get started, first, we'll look at an alternative paradigm for judging marketing effectiveness. Then we'll consider the fundamental types of attribution modeling. Finally, we'll suggest ways to fit the model to your particular need.
The Qualitative and Quantitative
If you're armed with precise information about who buys what – and why – you can focus marketing efforts on the campaigns that deliver the most favorable impact.
Focus groups and surveys can tell you what shoppers think, but digital tools can keep a constant watch on shoppers and extract information that follows the trail from what the shopper thinks to what the shopper does.
Social media and interaction signals tell us about customer mindset. Conversions tell us what shoppers will commit to.
Interaction signals tell us about customer mindset. Conversions tell us what shoppers will commit to.
Click To Tweet
Both provide critical insight, and both can be measured.
Don't Leave Social Media Out of the Marketing Equation
Marketing leaders should also consider the return on relationship as part of the marketing return on investment.
Here are primary touch points for that measurement:
Mentions: If people are talking about you, not just to you, that's a good thing. Successful brands capitalize on this and engage with people who are talking about them. Even negative brand mentions can be turned around if you handle the conversation correctly.
Clicks: Whether someone is clicking your link or clicking "Like," that person is saying your content was good enough for someone to take the time to engage with it.
Comments or Replies: A large volume of people taking the time to comment and engage in real conversation online speaks to how trusted and personal your brand is and how it is connecting with consumers.
Shares: People share your brand and content in a variety of ways, all of which are typically trackable. This is really the most valuable form of engagement, because when your audience shares your content, they become advocates for your brand in that process… introducing you to a new audience.
Essentially, you want to know five things:
How much social media activity is being generated about your products and brand?
How far that activity is being spread?
How many people are helping you broadcast your messages (and who are those evangelists)?
How much impact is your messaging generating within your niche (as compared to competitors)?
How are your efforts are impacting your audience?
Is it possible to attribute social activity to sales? You bet. For a primer on formulation, take a look at Angie Schottmuller's 14 formulas a company can use to measure social media's contribution to the bottom line: How to measure social media benefits.
14 formulas to measure social media's contribution from @aschottmuller (http://bit.ly/2apKT1B)
Click To Tweet
Get to Know Your Customers Better with Attribution Models
Attribution models allow you to observe the customer journey and weigh actions against end results. Would you like to know, for instance, whether the video that required $5K of your marketing budget was worth the investment?
Analytics can tell you that – but you must determine which factors to consider and how much weight to assign to each.
Here are the most common attribution models:
Last Interaction: Also known as "last click," this model awards attribution to the last touchpoint between your company and the customer.
First Interaction: The reverse of the Last Interaction model. This method gives full credit to the touchpoint that launched customer on the sales journey with your company.
Linear Attribution: Predetermined touch points along the way all receive a measure of credit for customers' decisions.
Position-based Attribution: Touch points get credit based on their sales journey location. Typically, first and last interactions get most of the attribution.
Time Decay Attribution: Touch points closer to the time of the sale/conversion get heavier credit for the action.
Each model has utility; the challenge is to determine which best fits the situation. The attribution system is comprised of attribution moments. Each of those moments (touch points) can be evaluated separately.
Advanced statistics, using algorithmic calculations and machine learning, are the most elaborate and far-reaching ways to consider attribution. You can even look beyond each decision to the factors that influence the decision: Is weather a factor? Did the shopper view a competitor's site before clicking over to your store? Does time of day matter?
You don't need a major investment and complex tools to get started, though. You can get started slowly, then wade in further as you feel more comfortable and see measurable results.
Attribution modeling is akin to learning to ride a bicycle: once you get the feel of it, you can take it as far as you want to go.
Tools for Attribution Modeling, Customer Personalization, and MROI Support
While many companies now offer assistance with attribution modeling, Google and Adobe are the heavy hitters. They provide much of the heavy lifting behind the scenes.
Google Analytics Premium
Google Analytics Premium promises strong support and training. They have a wealth of analytics experience and extensive access to digital data. Brands they serve include Mercedes Benz (see the graphic below), U.S. Cellular, and Intuit.


Adobe Marketing Attribution
Adobe Analytics deems itself "The most comprehensive solution on the market." Customers include Lenovo, Starwood, and Skullcandy. It may be that Adobe's systems are friendlier to non-tech users and easier to get on board with.


Social Media Monitoring
Companies that specialize in monitoring and evaluating social media strategy include Salesforce and Sysomos.
All you really need to get started is a Buffer account and a spreadsheet. Many times, you can use free tools to snag mentions and pump them into a spreadsheet and get much of the data you need.
For measuring your own reach and engagement drivers, nothing beats the analytics offered by Facebook and Twitter directly. While all social networks don't offer the level of detail these two do, the wealth of information here allows you to analyze every single post by a number of criteria. This allows you to really dial in on the content pieces that produce the greatest results for you, whether you're seeking sales or new followers.
Consider tools like @salesforce, @sysomos, or @buffer to strengthen your social media monitoring.
Click To Tweet
Full Service Solutions
Conversion optimization specialists, like The Good, are often the best all-around choice. Our ability to get to know your online business closely allows us to catch problems and recognize opportunities that just a review of stats is prone to miss.
And often that review will lead to improved channel efficiency, and thus greater return on digital marketing spend.
To get a look at the possibilities, take advantage of our free Stuck Score™. It's a quick and efficient way to find out where the choke-points are in your current system.
The results are often surprising, and always helpful.
Playing To Your Strengths
You know your customers better than anyone. Attribution modeling isn't a replacement for your years of experience, but it can help you gain new and deeper insight.
Once skepticism gives way to acceptance and then to embracing the potential, methods based on formulas only a math geek can love are liable to become as comfortable as an old pair of shoes.
New tools can help identify what's working and what's not working in a single campaign or across campaigns, allowing funds and energies to be shifted quickly to capture better returns.
Don't wait for your competitors to get on board and begin taking advantage of attribution modeling to increase their market share.
You've seen the future.
Act on it now.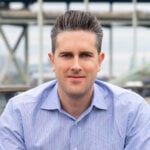 About the Author
Jon MacDonald
Jon MacDonald is founder and President of The Good, a conversion rate optimization firm that has achieved results for some of the largest online brands including Adobe, Nike, Xerox, Verizon, Intel and more. Jon regularly contributes content on conversion optimization to publications like Entrepreneur and Inc. He knows how to get visitors to take action.