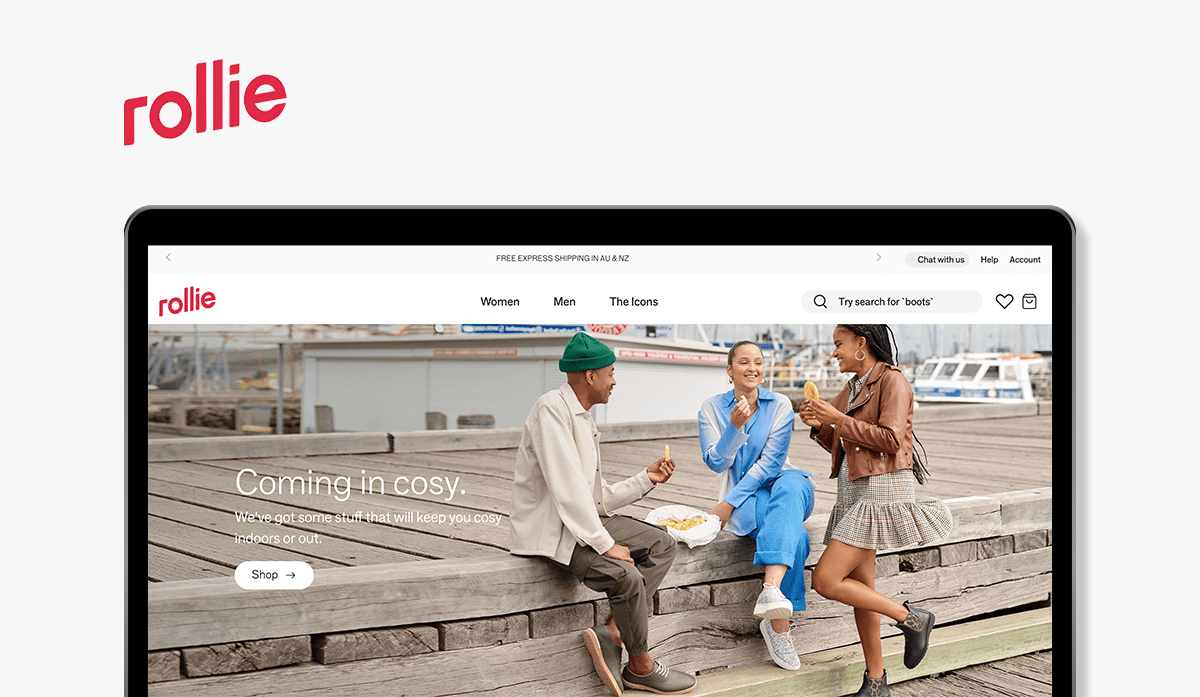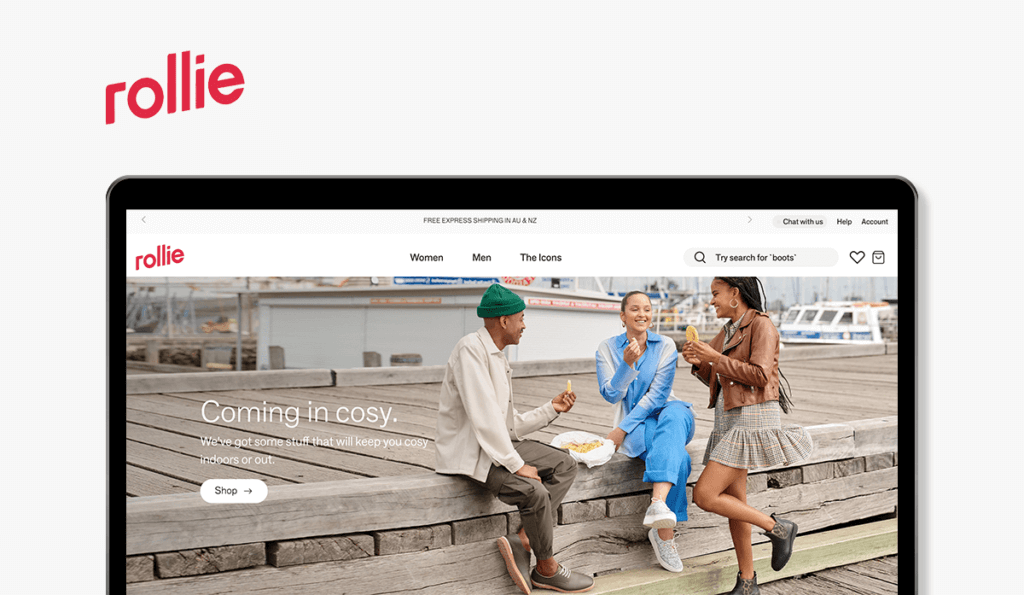 Rollie Nation Enhanced Their Mobile Browsing Experience with The Conversion Growth Program™
Learn how Rollie Nation saw a 165% return on investment with The Good's Conversion Growth Program™.


"From the first presentation, we knew that The Good was a really good fit with our company. In working with The Good we've seen a direct uplift in our conversion rates on both mobile and desktop sites."
Nish Mohil, Digital & Ecommerce Manager, Rollie Nation
6%
growth in site-wide conversion rate
The Overview
Rollie Nation is an Australian footwear brand known for their playful yet sophisticated travel shoes that appeal to an international audience. They sell their products in physical retail locations, as well as direct-to-consumer through their ecommerce website.
The Challenge
When we first kicked off, the client had recently undergone a thorough and expansive overhaul of their Australian mobile site, but they suspected that it could be further improved. They were looking for validation that the experience was both appealing to their audience and effective at converting their visitors into buyers.
Nish Mohil, Rollie Nation's Digital and Ecommerce Manager, expressed specific goals related to the website browsing experience:
Improve navigational guidance to align to user intent
Convey a strong brand positioning of the perfect travel shoe
Align the browsing experience on mobile and desktop devices
The Process
To help identify potential conversion blockers, The Good began the engagement by conducting a thorough analysis of Rollie Nation's website analytics and user experience flow. Our strategists reported on a variety of key metrics from Google Analytics, conducted usability testing, and analyzed heat maps of key pages.
This process included a full 360-degree qualitative and quantitative conversion analysis, as well as a complete analysis of website deficiencies, opportunities, and conversion barriers.
We discovered that their total website traffic was made up of nearly two thirds mobile visitors, but mobile visitors were 3 times less likely to convert than desktop users within a session. While our experience has shown that it's typical to see a better conversion rate on desktop than on mobile, the large disparity between desktop and mobile performance indicated more information was needed and that there may be an opportunity to improve mobile wayfinding.
The Solution
At the end of the research process, our team delivered a summary of their findings in a detailed strategy session. Based on information collected in the analytics analysis and user-testing sessions, our team developed a detailed roadmap of A/B tests to achieve the client's previously outlined goals.
We ran several experiments aimed to promote more intentional browsing patterns on mobile devices. In one such experiment, we edited the placement of the mobile menu (see below), moving it from the bottom of the screen to the top.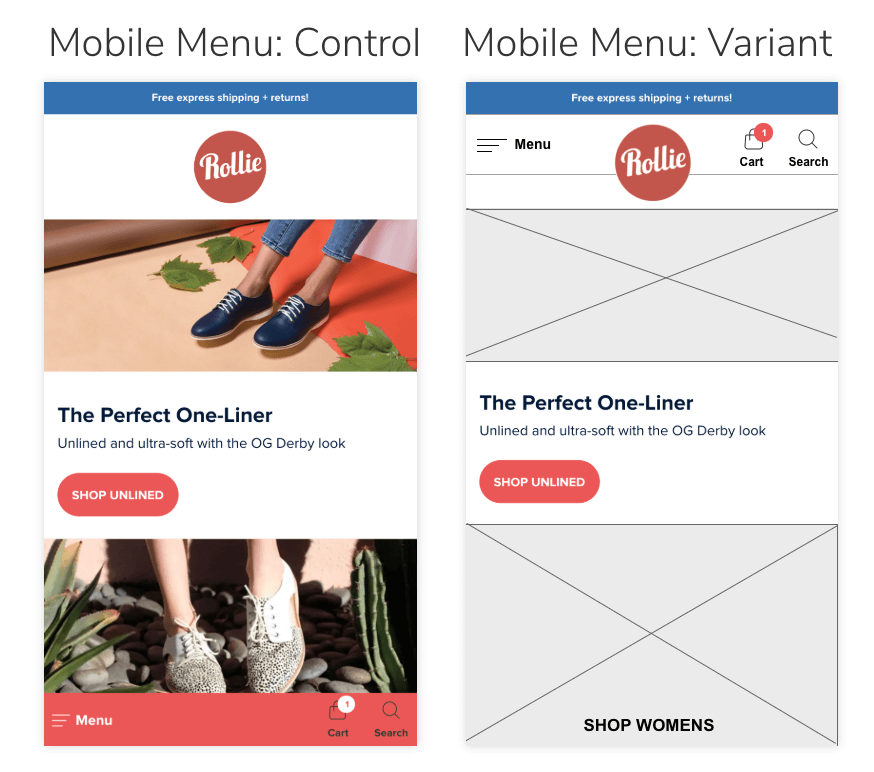 We also changed the colors because we noted that the contrast ratio of the existing menu was not WCAG compliant and likely harder to see for some users with impaired vision.
The Results
After one month and over 80,000 experiment sessions, this Mobile Menu test variant produced a 69% improvement of clicks on the menu, and a 6% higher conversion rate than the control, resulting in a return on investment for Rollie Nation of 165%. Keep in mind, these results are only from 1 month of testing.
Rollie Nation remained on our Conversion Growth Program™ for 11 months. In that time, we ran a total of 21 A/B tests on their website, and contributed to a significant uplift in both their mobile and desktop conversion rates.
They were a perfect client match for our agency, because they trusted the process, and after seeing the results, their team was able to mobilize and quickly implement the recommended changes to their live site. Speaking after the engagement, Nish Mohil had the following to say about working with The Good:
"The communication is amazing and you never feel like you're left out of the process… In terms of laying it all down, then identifying what's lowest hanging fruit and then figuring out how we can best maximize, it's been really a great push for us and we now set other agencies to that standard."
How They Got There
The results we unlocked for Rollie Nation were the direct result of the The Conversion Growth Program™.