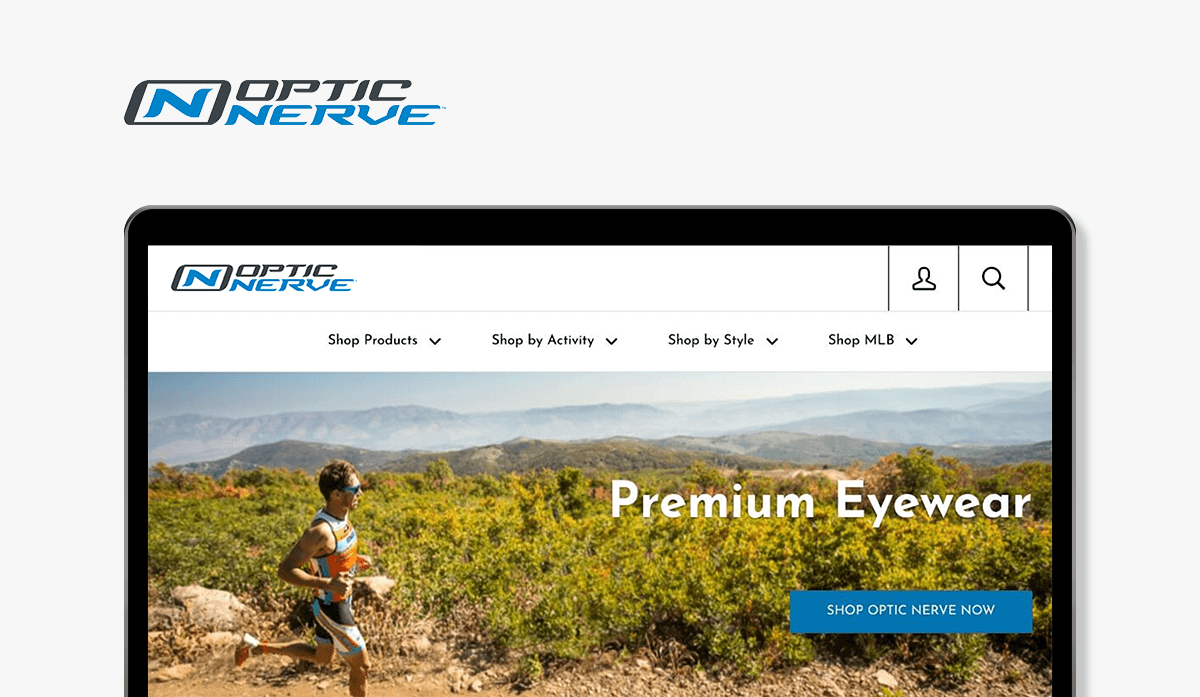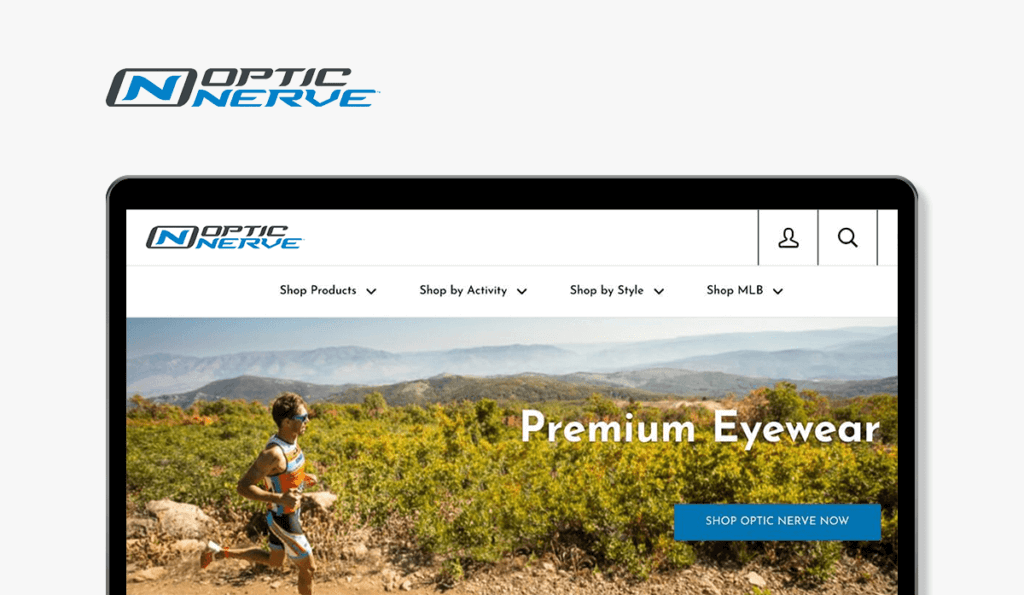 Independent Sunglass Brand Increased Online Revenue by 84%
Learn how Optic Nerve increased online revenue by 84% in the highly competitive, big-company dominated sunglasses industry with The Good's Conversion Growth Program™.


"I expected The Good would move the needle – I had hoped for 25% – so seeing the results after just three months, and then ultimately seeing 42% conversion rate growth, we are thrilled."
Spike Richards, Director Business & Brand Development
42%
conversion rate increase
The Overview
Optic Nerve is an independent challenger in the highly competitive, big-company dominated sunglasses industry. For nearly 40 years, they have worked to deliver the finest sunglasses available anywhere. The company is based in Colorado, and their high-quality products are field-tested in the Rocky Mountains.
The Challenge
Prior to working with The Good, Optic Nerve's primary ecommerce presence was via third-party retailers. Their own website wasn't able to provide the volume of direct-to-consumer sales Optic Nerve was aiming for. The company needed an effective ecommerce game plan.
The Process
To begin, we conducted in-depth research to learn more about Optic Nerve's consumers and their behavior on the site. We looked at every click and movement visitors were taking, to determine where the most lucrative conversion opportunities existed.
"The Good provides feedback and reporting in layman's terms which allows me and my team to easily understand the why and how."

Spike Richards, Director Business & Brand Development, Optic Nerve
After establishing that a data-driven redesign would be best, we developed wireframes for the key components of the site and engaged in user testing to validate the layouts and content before moving on to the visual design.
Finally, we conducted additional testing to identify any remaining areas for improvement and ensure success prior to further development. Experience has shown that changes made at this stage are way more cost-effective than changes needed later in the flow.
"It wasn't long before all the "prep" work started to pay dividends."
The Solution
We began our engagement by interviewing Optic Nerve's stakeholders, customers, and retailers. That helped us form site hierarchy and content strategy, as well as serving to identify key buyers. It also gave us a deeper understanding of consumer, retailer, and brand goals. From there we conducted a careful analysis of present analytics to establish baseline metrics.
"Like every small brand, we struggle with the wholesale channel because of the lack of brand identity. The direct customer feedback we received provides clear data we can share with our current and prospective retailers. This translates into higher sales within the wholesale world."
Next, we helped Optic Nerve develop a content strategy based on consumer and business goals. We provided guidance on format, tone, and goals for each page type. Following that, we produced complete interactive wireframes for the primary pages (homepage, category, product detail, blog, and generic pages). This included mobile responsive versions for each. We also included recommendations for navigational structure and naming.
Finally, we helped build the Optic Nerve visual design on top of the wireframes, using style tiles to share visual inspiration and gather feedback along the way.
In the end, these data-driven designs were turned over to Optic Nerve's development partner, who built out the site based on the data validated designs.
"I need to see exactly how the money we spend relates back to increased sales. This is very simple with what The Good does, and the Conversion Growth Program™ is the best use of our marketing budget to date."

The Results
Optic Nerve's data-driven redesign and completion of the Conversion Growth Program™ have delivered a month-over-month trend showing a conversion increase of 42% and a revenue boost of 84%.
How They Got There
The work we completed for Optic Nerve included a combination of several of our service offerings, but these particular outcomes are the direct result of the following services: