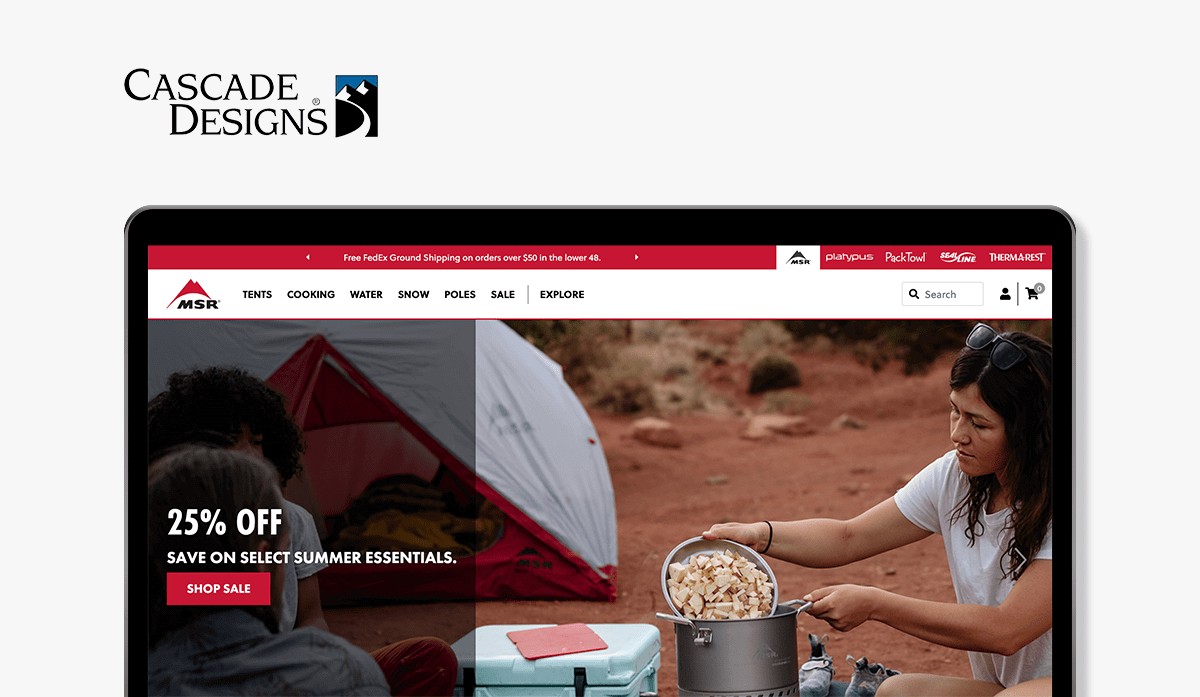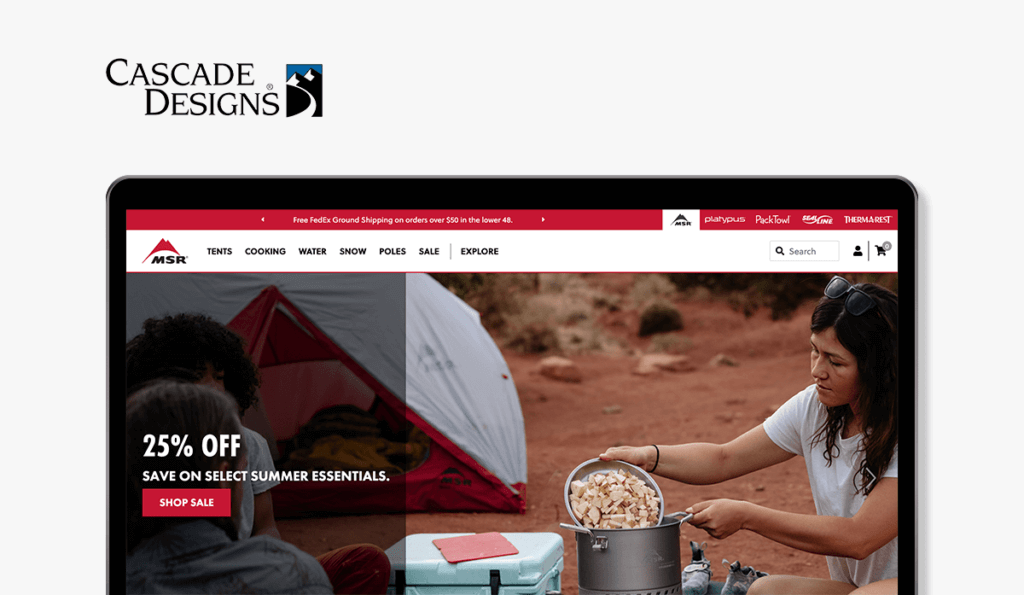 Adventure Brand Holding Company Redesigns 5 Ecommerce Sites
Learn why Cascade Designs engaged The Good for a data-driven redesign of 5 ecommerce sites for their iconic adventure brands.


The Overview
Cascade Designs is an American holding company specializing in outdoor recreation products. They own several outdoor and adventure gear subsidiaries, including MSR, Platypus, Thermarest, SealLine, and Packtowl.
The Challenge
When Cascade Designs approached The Good, they were primarily selling their outdoor products through retail partners. Their desire was to begin driving new direct-to-consumer sales through their own ecommerce websites. Previous attempts to do so had met with limited success.
Our initial inspection uncovered a number of problems with the company's current web properties: generic unbranded visual designs, unclear user navigation structures, and limited flexibility for promotions – all leading to low conversion rates.
The Process
The Good launched in-depth research to learn more about Cascade Design's consumers and their behavior on the sites. We looked at every click and movement visitors were taking to uncover key conversion opportunities.
After establishing that data-driven redesigns would be the most effective solution, we developed wireframes for the key components of each site. We then engaged in user testing to validate the layouts and content before moving on to the visual design work.
Finally, we conducted additional testing to identify any remaining areas for improvement and ensure success prior to development. Hours spent testing at this level can save days of backtracking later.
The Solution
We determined that a detailed data-driven redesign of the sites was needed to give each brand its own conversion-focused, direct-to-consumer ecommerce site.
To address those challenges, we began a navigational structure overhaul, including recommendations on how to integrate all sites across each of the brands. We also provided a number of other site feature recommendations for the individual brand sites.
Finally, we provided the completed visual design, detailed wireframes, content strategy, and insights from the initial research and user testing to the team at Cascade Designs. They passed all of that information onto their in-house development team to develop the data-driven designs and launch the completed sites. The team called upon The Good's conversion and UX advisory services throughout the process.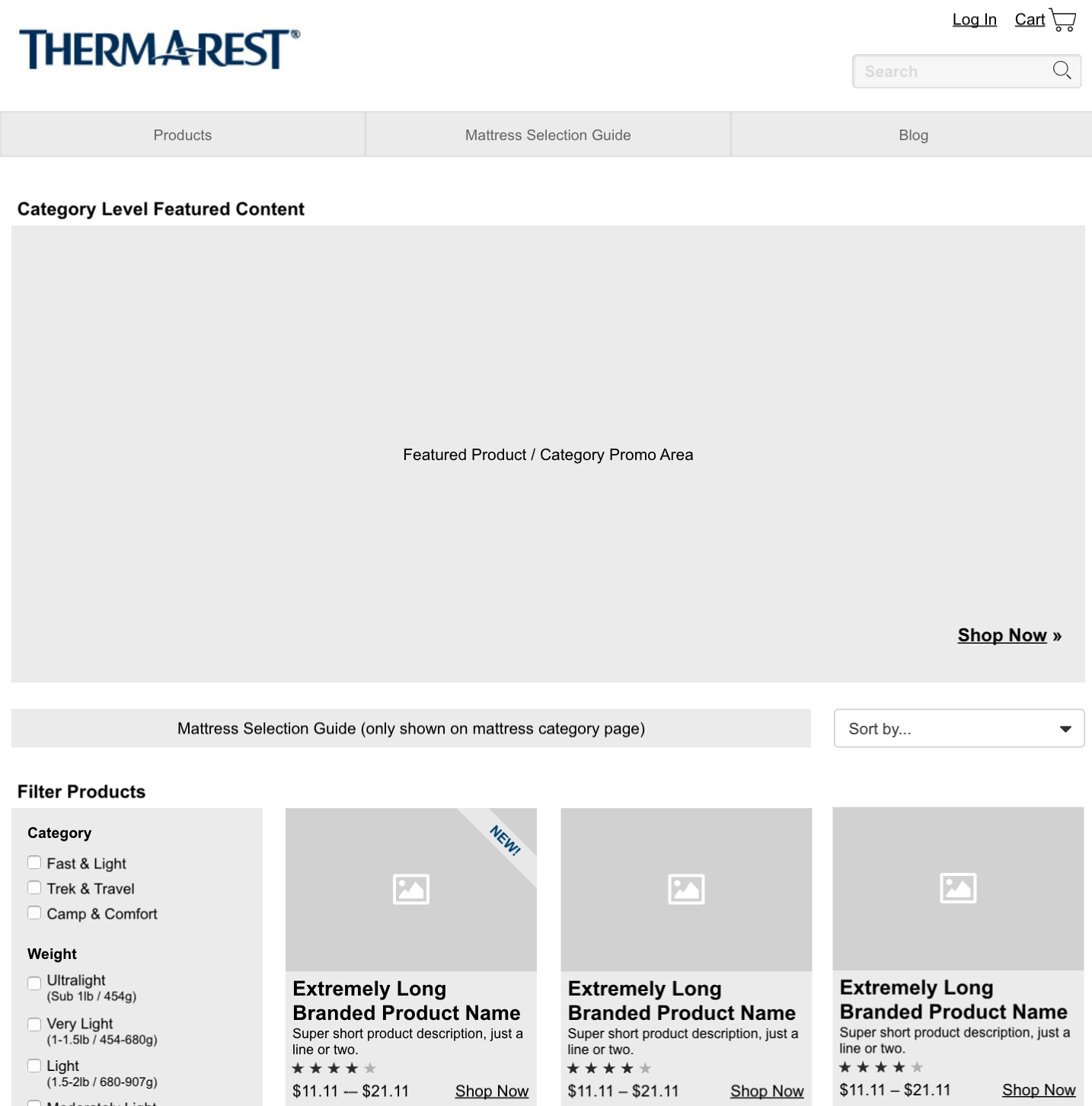 The Results
Today, each of the Cascade Designs brand sites has its own user experience and branded visual design. You can see an example of their their MSR brand at the top of this page. Below are the new designs from other brands in the project: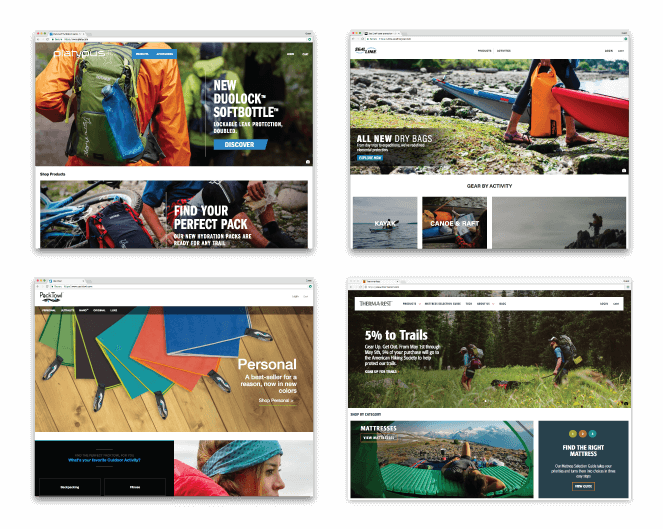 How They Got There
The work we completed for Cascade Designs included a combination of several of our service offerings, but these particular outcomes are the direct result of the following services: