University of Oregon
Brings In 91 New Students with
The Good's Data-Driven Design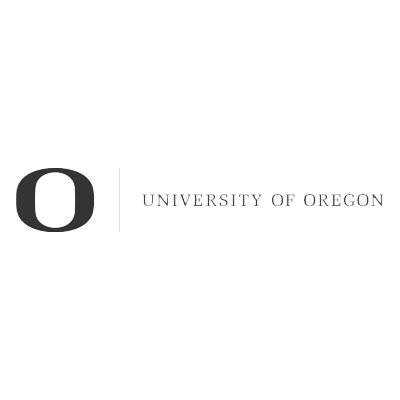 "The Good is certainly worth more than they charge.
It was worth every dollar." Ellen Schmidt-Devlin – Director, University of Oregon Sports Product Management Program
91 new
program students in
2 years
16+ sold out program workshops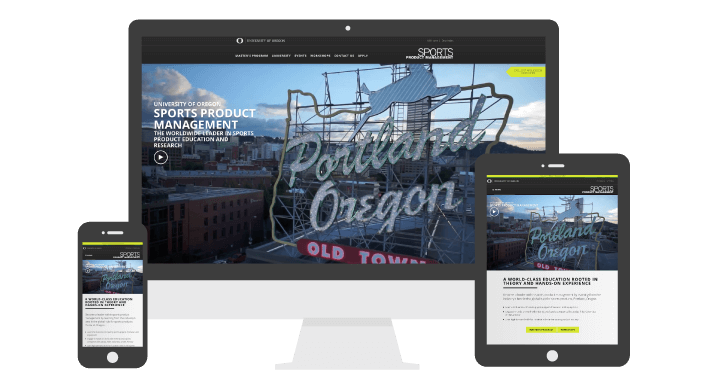 The Overview
The University of Oregon Sports Product Management Program is the worldwide leader in sports product education and research.
The program offers sports product management-related education opportunities including an 18-month master's degree, professional workshops, and industry panels.
The goal of the program is to educate and inspire the next generation of leaders at athletic brands such as Nike, Columbia, Under Armour and Adidas through hands-on experience.
---
The Problem
When the University of Oregon approached The Good they were preparing to launch the new Sports Product Management program. U of Oregon was looking for a launch partner to help them design a website that was an effective lead generation tool to draw prospective students and convert them into program applicants.
The website needed to educate prospective student leads to learn more about the program, inspire them to get excited about the opportunities if they were to apply and be accepted into the program, and then finally convert the prospective student leads by helping them to complete an application for the program.
Additionally, projecting a clear 'sport' feel in the design and user experience of the site was important to the program's launch partners, which included the athletic industry's top companies and brands.
The Good's extensive background in user experience and design that converts, in addition to their experience with some of the world's most well known athletic and outdoor brands, made them a perfect fit.
"We were surprised by how comprehensive The Good's approach is to meeting clients' needs."
The Solution
Through a comprehensive data-driven approach, The Good helped the University of Oregon envision what their website could be by conducting consumer research and user testing wireframes to validate before implementation.
The Good designed a site that set the right tone to resonate with the prospective student audience, provided a quality user experience focused on conversions, and produced an overwhelming number of prospective student lead conversions into program applicants.
"Our website needed to feel 'of sport' and true to the sports product industry. The Good helped us create that – they were not only creative partners but thought partners."
The Results
The engagement and following number of applications from the resulting site exceeded expectations.
The site produced prospective student applicants who not only felt a connection to the program, but gave the new program the kick-start it needed to be successful through the enrollment of an extremely high caliber of student.
"Having a site that truly connects with our target prospective student to the point that they come back to convert is priceless."
Since they launched their website in December 2015, the University of Oregon has successfully recruited and accepted their first two classes of master's program students and have sold or nearly sold out over 16 professional workshops/panels.
---
How They Got There
University of Oregon brought in over 91 new master's program students through our data-driven and conversion focused design, including a combination of: