For ecommerce companies looking to do a 360 degree analysis of site-wide conversions, we offer an end-to-end audit of your website and its conversion weaknesses.
Our audits go beyond surface level metrics. We base our audits on our extensive insights gained from years of experience conducting ecommerce conversion rate optimization, user experience strategy and A/B testing with a wide variety of well-known brands.
Our team of conversion and user experience strategists build a detailed (typically 60-100 page) report outlining your conversion rate performance strengths and weaknesses as well as the top opportunities for increased conversions and sales.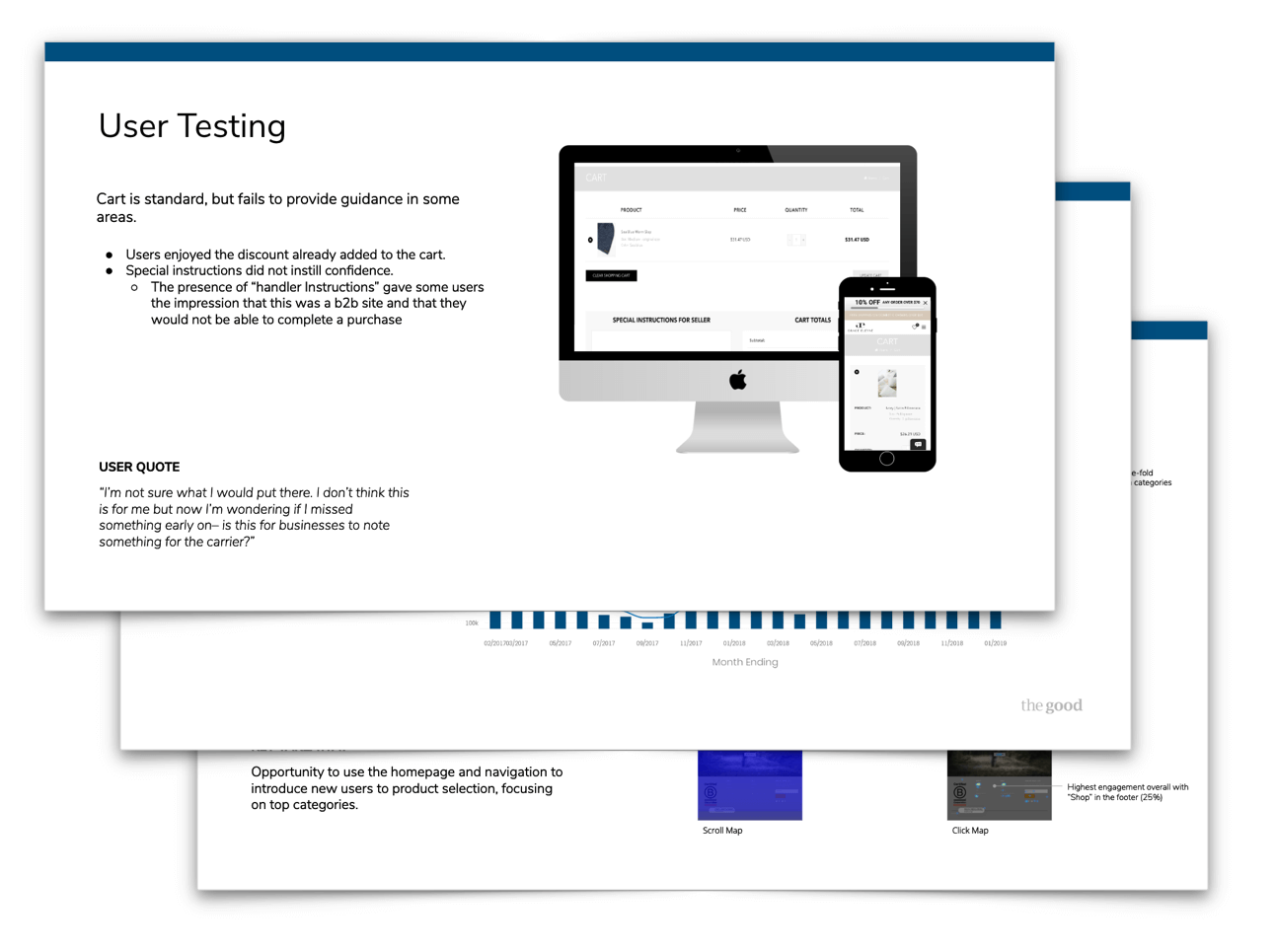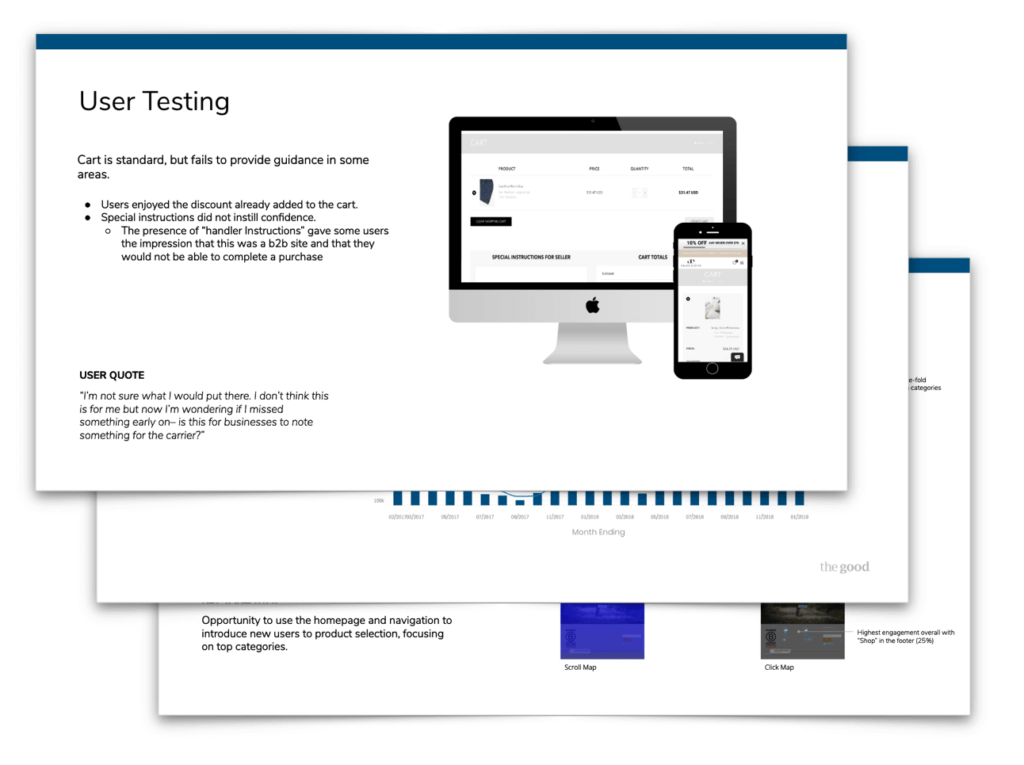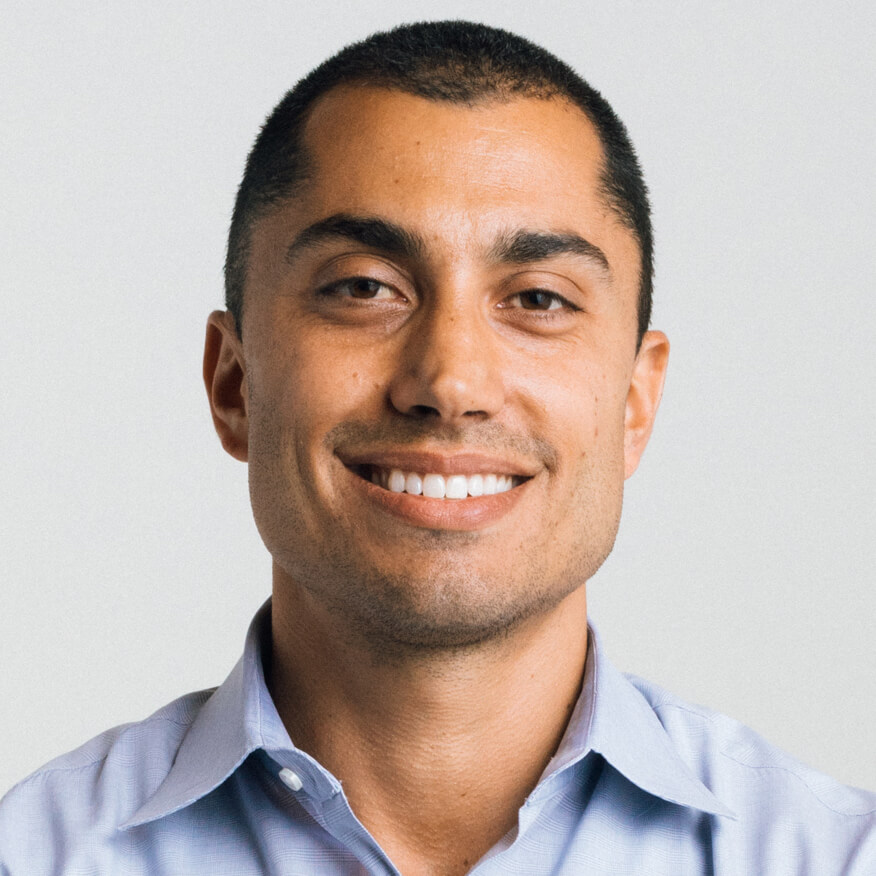 "To me, the audit is a no-brainer for the vast majority of sites. It's a really robust process that doesn't take long, and you're going to learn something really valuable."


What's Included?
The Good's end-to-end conversion audit helps you gain a better understanding of who your highest converting customers are, what they are looking to accomplish on your website, and how you can best support their goals.
This audit covers many aspects of your website, including but not limited to website UX & usability, data analytics and tracking, customer acquisition, repeat conversion effectiveness, and the post-sale process.
In addition to thorough quantitative research, The Good utilizes moderated and unmoderated live user testing with video recording, to understand how consumers interact with your website in ways that analytics can't reveal.
The conversion audit deliverables include:
Comprehensive Conversion Audit™
Complete funnel evaluation
In-depth analysis of heatmaps, user testing, and session recordings across device types and touchpoints
Review call with a growth team
Uncover quick wins, testing opportunities, and long-term growth strategies with a custom conversion growth roadmap
A complete data analysis and assessment of your deficiencies, opportunities & conversion barriers. This includes but is not limited to data on where, when, and why you visitors desert, your AOV trends, revenue trends, channel efficiency, social effectiveness, landing pages, visit frequency, cart abandonment, visitor geography and technology, product trends, demographic trends, user testing, and other qualitative feedback.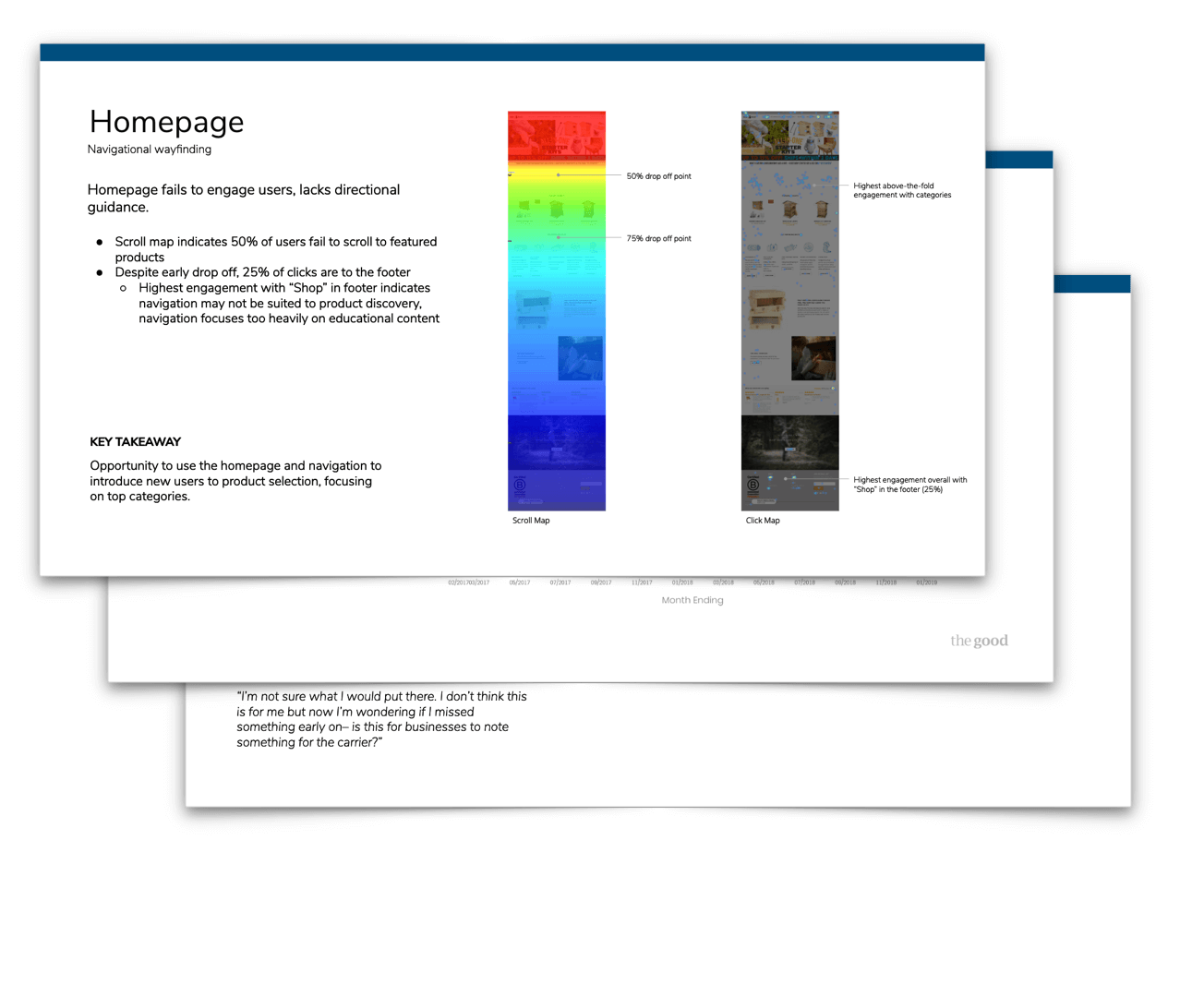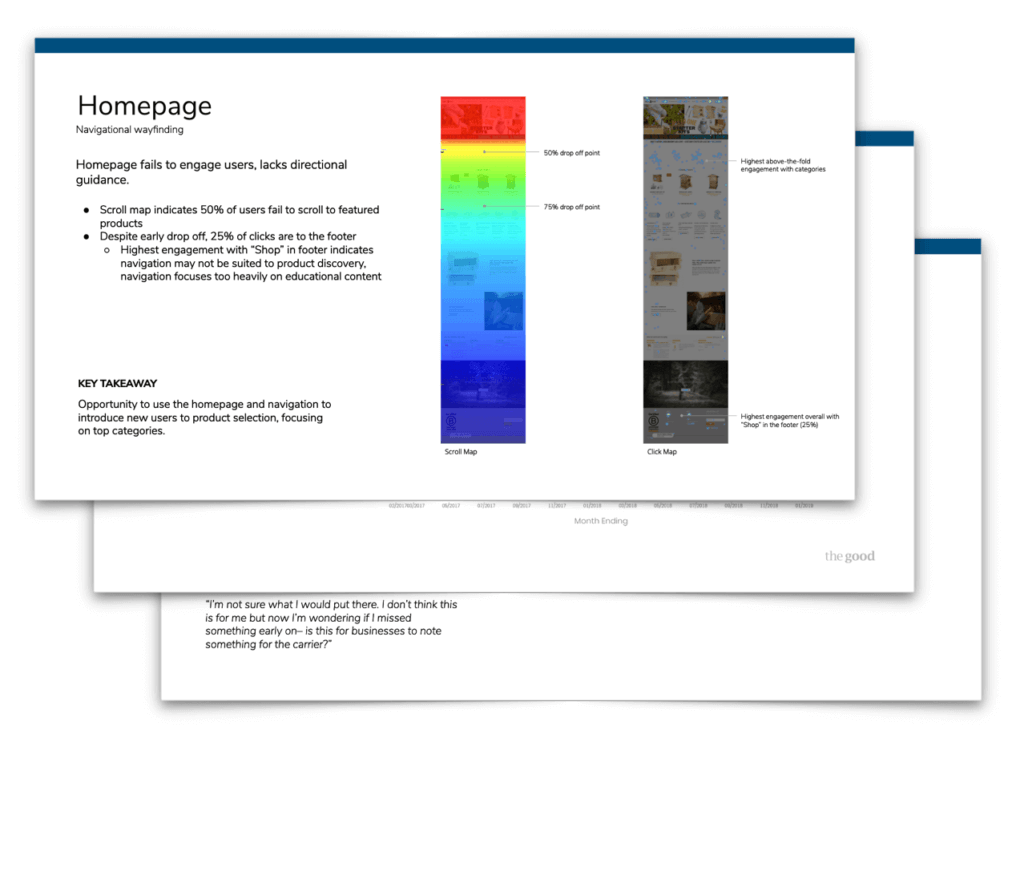 A full 360 degree qualitative and quantitative conversion & UX analysis and assessment of your homepage, navigation, category pages, product details pages, site search, checkout process, order fulfillment, mobile web user experience, and post-purchase analysis.

A detailed 60-100 page report packed with data-backed insights to improve various aspects of your online customer experience. This often includes a process to engage customers post-sale and drive up customer lifetime value and insights for increasing retention rates through loyalty and recurring revenue programs. Each suggestion includes a description of the identified user experience issue along with a proposed solution or A/B testing plan, and 1–2 best practice examples from leading e-commerce sites.

Customized testing roadmap of conversion improvement recommendations to understand how to best proceed with an iterative A/B and multivariate testing program and a conversion improvement action plan to prioritize the highest value improvements.

A 2-hour presentation with Q&A to review the audit and analysis results with you and your team, to discuss the audit results and improvement opportunities.
How Will the Audit Be Delivered? How Long Will it Take?
The end-to-end conversion audit is delivered via a 2-hour review session and typically takes our conversion strategists from 3 – 4 weeks to produce. After the presentation, a digital copy of the report is provided, and The Good is available to answer follow-up questions.

Comprehensive conversion audit
---
"To me, the audit is a no-brainer for the vast majority of sites."

Mark Jacobs
Director of Optimization, Mercy Corps

Hear from Mark Jacobs, Director of Optimization at Mercy Corps, about how they achieved online success with The Good's Comprehensive Conversion Audit
What Are Conversion Audits for?
Most commonly, The Good's audit services are used to:
Optimize ecommerce sites that need a pair of external and unbiased eyes to identify the last tweaks and improvements.

Find inspiration and validation for a new redesign. It can even be before spending resources on the final design and code. (Auditing prototype designs is cheaper than re-coding.)
The large majority of brands who receive an audit decide to proceed with The Good's Conversion Growth Program™ – a structured, customized testing and optimization program to resolve the deficiencies found within the audit.
Return on Investment: Even a modest conversion rate increase for an ecommerce site with significant sales can lead to a notable ROI. For example, an improvement from 3.1% to 3.6% in conversion rate for a site with $20,000,000 annual online sales will yield over $3,200,000 in extra sales every year.
Past audit and conversion rate optimization clients include: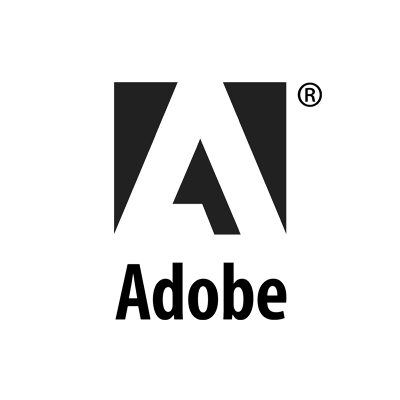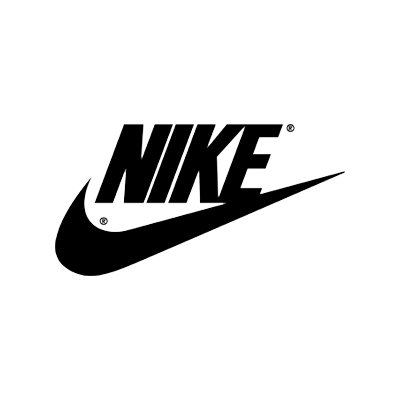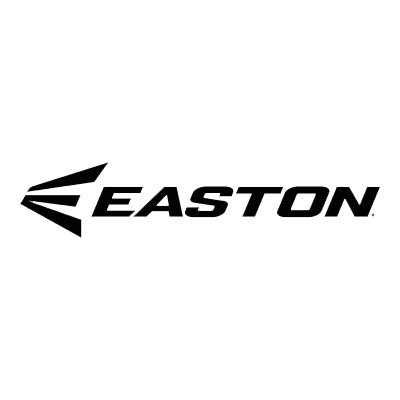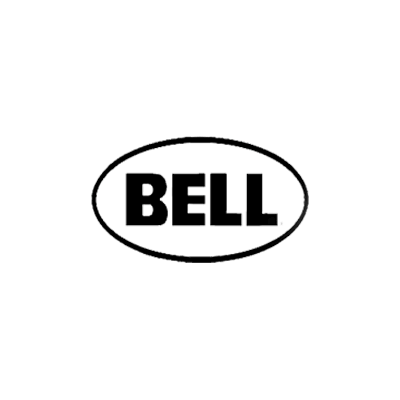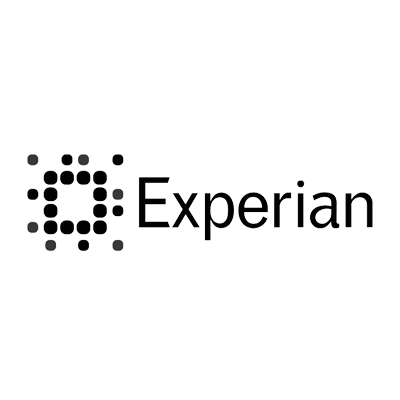 Get Your Audit Started Today
Reach out below to discuss your specific goals or request a comprehensive conversion audit of your site:
What Some of Our Clients Say about the
Comprehensive Conversion Audit:

"To me, the audit is a no-brainer for the vast majority of sites. It's a really robust process that doesn't take long, and you're going to learn something really valuable."
Mark Jacobs, Director of Digital Optimization, Mercy Corps

"Working with The Good increased our sales, improved conversion rates, and enhanced the user experience. The Good keeps Easton.com real, relevant, and everlasting."
Stephen Lease, Director of Digital Marketing, Easton Sports

"It wasn't long before all the "prep" work started to pay dividends."
Spike Richards, Director of Business & Brand Development

"The Good was one of the only agencies we evaluated that could explain, in detail, the process they would use to help us get the results we desired."
Leo Strupczewski, Vice President of Marketing