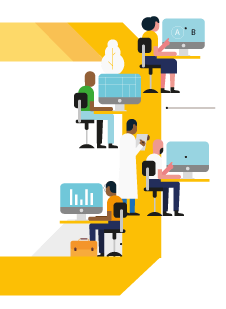 PORTLAND, Ore. March 3, 2017 — Portland design consultancy, XPLANE recently partnered with the conversion rate experts at
The Good to produce a one-of-a-kind infographic designed to explain conversion rate optimization in an easy to understand visual format.
The recent project brought together XPLANE's expertise in driving clarity, alignment, and engagement with their visual solutions and The Good's expert knowledge of user experience and conversion rate optimization.
The infographic is is the first in a series of similar graphics XPLANE plans to design.
Their partnership was a natural fit, bringing greater simplicity to the sometimes complex concept of conversion rate optimization.
To learn more about the CRO and to download a high-res PDF of the infographic, visit What Is CRO: Conversion Rate Optimization?
To learn more about XPLANE's innovative infographics, visit XPLANATiONS.