PORTLAND, Ore. May 20, 2016 — The Good's Founder & President Jon MacDonald was again featured on the UXPin Studio blog, this time on the topic of rotating website carousels.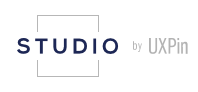 The article offers a critical look at website carousels and highlights the research on their effectiveness, their user experience effectiveness and offers four examples of better alternatives from major brands like Tesla, Burberry, Shopify, and New Balance.
Jon argues in the article that "They've survived because they help designers appease competing stakeholders, often acting as an organizational crutch." and adds "Instead of working to convince stakeholders that a drastic change is needed—based purely on your "preference"—use A/B split tests of both versions. Let the data determine the change, because results speak for themselves."
Read the full article Rotating Website Carousels: 4 Alternatives That Drive Sales on UXPin's Studio blog.