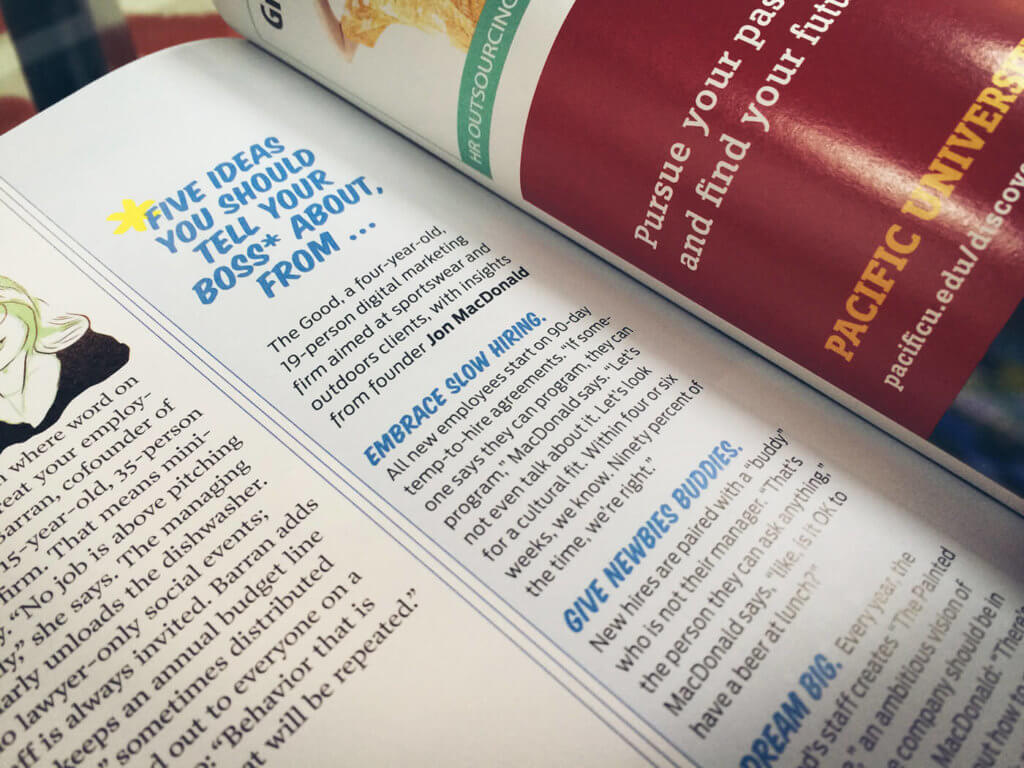 When Portland Monthly magazine was looking for workplace insights for a feature in its Best Places to Work Issue, they tapped The Good's Jon MacDonald for five office ideas all bosses should know about (and promptly steal).
Our favorite idea: giving new hires on-boarding buddies. New hires [at The Good] are paired with a "buddy" who is not their manager. "That's the person they can ask anything," MacDonald says, "like, is it OK to have a beer at lunch?" (In case you are wondering, the answer is on our careers page.)
Read the complete article on Portland Monthly's website.