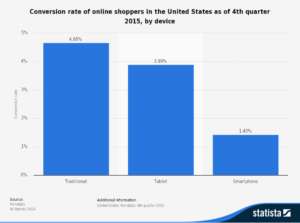 PORTLAND, Ore. April 21 2016 – Dan Weinsoft, Conversion Strategist at The Good was recently asked to contribute an article for the Userbrain blog, on the topic of mobile conversions.
Using a real client example, Dan explained the project, demonstrated what prompted the study, his analysis of the situation, how he designed testing for mobile users only, the findings from those tests, and the fixes he identified. In the end a series of mobile-only tasks and user testing proved to be key in discovering client pain points.
Read the full article titled How to Optimize Mobile Conversion with User Testing on the Userbrain blog.