PORTLAND, Ore. February 1, 2016 — The Good's Founder & President Jon MacDonald was asked to contribute an article for UXPin's Studio blog, on the topic of how to utilize white space to improve conversions.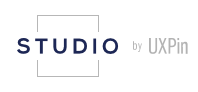 The article takes a case study format, and reviews tactics that have worked for The Good's clients such as gDiapers, Xerox, and Cummins Allison.
Distinct points of view within the article include:
To ensure your site is converting at its highest potential, it's critical to design each section to preserve the limited attention span of your visitors. When used well, whitespace extends site visits and turn more browsers into buyers.
and
Don't be afraid to embrace the power of nothing. Your users will thank you.
You can find the article titled UX Case Study: Designing Whitespace to Improve Conversions on UXPin's Studio blog.