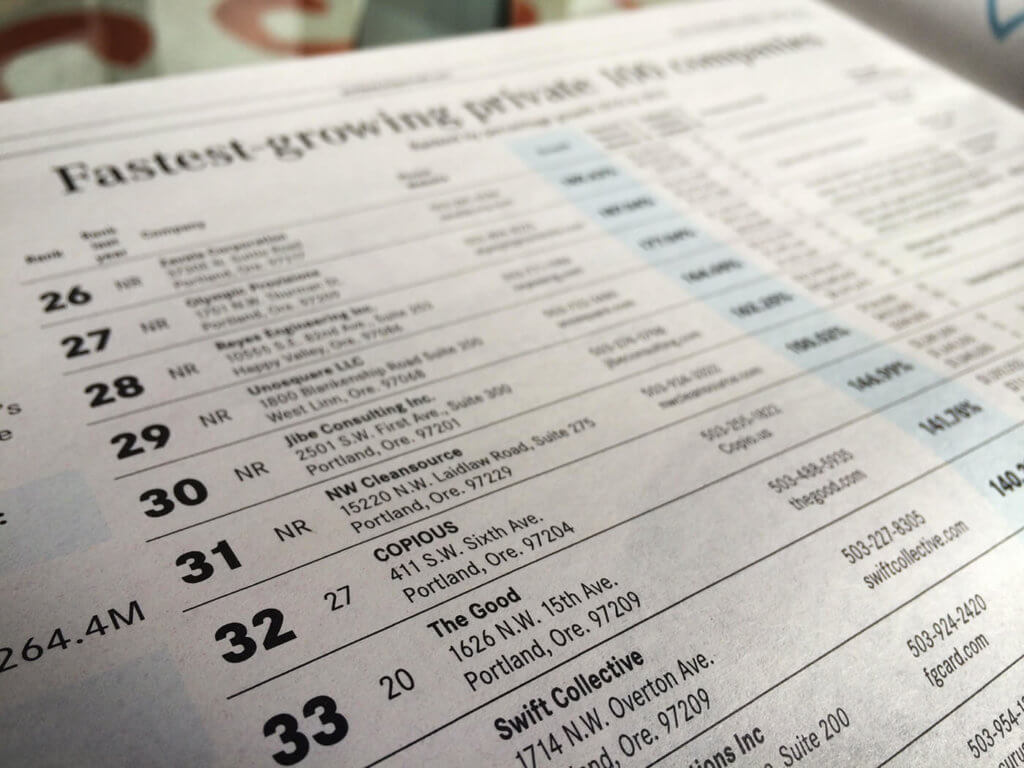 For the second year in a row, digital marketing agency The Good has been recognized by The Portland Business Journal as one of the region's 100 fastest growing companies. For 2013 The Good ranked at #33 with a growth rate of 141.76%.
"It is an honor and a privilege to be included in the list of Fastest Growing Private Companies." says The Good's founder and president Jon MacDonald. "Making the list even once is a challenge, but doing so twice in a row is a testament to our team and their drive to remove all bad experiences from the web until only the good remain."
More information is available in the Portland Business Journal's article about the Fastest Growing event.