PORTLAND, Ore. June 29, 2016 — The Good's Director of Conversion & UX Strategy, Dan Weinsoft was recently cited on the Shopify retail blog. The article, which discussed the problems caused by differing sizing conventions between clothing stores, argued that having a sizing chart for your store is essential. Weinsoft was quoted saying, "Sizing is frequently the No. 1 reason shoppers cite in their decision to shop in-store versus online. In-store retailers have the advantage of "trial-ability" and "observe-ability" simply by having a physical product to touch and try on.".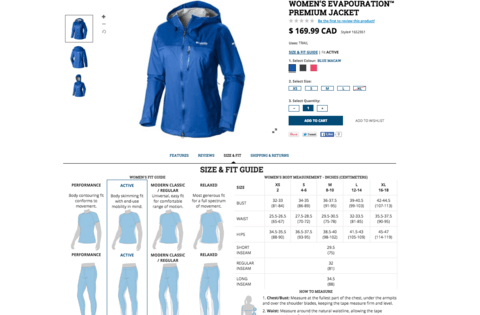 In addition, Weinsoft specifically commended outdoor brand Columbia for their sizing chart, explaining: "Columbia emphasizes the size and fit guide high on their product detail page. They also designed a prominent on-page size and fit
guide with clear, common measurements and a guide to how to measure yourself for the best fit. They've done everything but send a tailor out to their customers' homes to take measurements."
Read the full article Why Your Store Needs a Size Chart (and How to Create One) on the Shopify Retail blog.