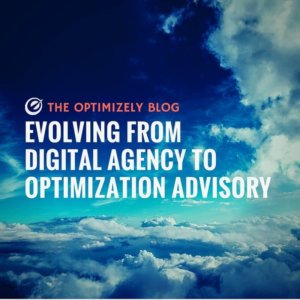 PORTLAND, Ore. April 13, 2016 – Jon MacDonald, Founder & President of The Good was recently asked to contribute an article for the Optimizely blog, on the topic of The Good's evolution from a digital agency to a conversion advisory.
The article highlights The Good's transition away from a generalist digital marketing agency toward the focused conversion optimization advisory that it is today. It shares how The Good has realigned the company by focusing on a culture of optimization and reoriented the team and clients around where the most value is provided to them, and most importantly, their consumers.
Read the full article titled Evolving from Digital Agency to Optimization Advisory on the Optimizely blog.